Since
October 7th 2001
Terrorist group Al-Qaeda (Muslim extremists) and other terrorist groups attacking the Allies.
North Atlantic Treaty Organization (Belgium, Canada, Czech Republic, Denmark, France, Greece, Hungary, Iceland, Italy, Luxemburg, Netherlands, Norway, Poland, Portugal, Spain, Turkey, Great Britain, United States) and other Allies against global terrorism (Russia, Australia, Israel, etc.)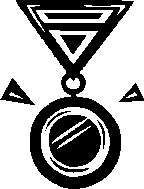 The war against terrorism is still continuing. From time to time, the terrorists do surprise attacks and the Allies reply by attacking terrorist locations.
October 7th 2001
-
August 30th 2021
2001 Invasion Force:
United States
United Kingdom
Northern Alliance
Coalition:
Afghanistan (94 000 soldiers
+ 93 000 policemen)
Germany
Australia
Belgium
Canada (3 000 soldiers)
Croatia
Denmark
Spain
United States (100 000 soldiers)
France
Italy
Lithuania
Norway
New Zealand
Pakistan
Netherlands
Poland
Portugal
Czech Republic
Romania
United Kingdom
Sweden
Other nations : Albania, Armenia, Austria, Azerbaijan, Bulgaria, Estonia, Finland, Georgia, Greece, Hungary, Iceland, Ireland, Jordan, Latvia, Luxembourg, Singapore, Slovakia, Slovenia, Macedonia, Turkey, Ukraine and United Arab Emirates
Approximately 25 000 Taliban insurgents
2001 Invasion:
al-Qaeda
Islamic Emirate of Afghanistan
Insurgent groups:
al-Qaeda
Hezb-e-Islami Gulbuddin
Hizbul Mujahideen
Islamic Movement of Uzbekistan
Jaish-e-Mohammed
Lashkar-e-Toiba
Taliban
Tehrik-i-Taliban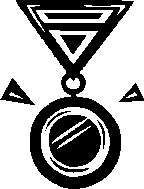 Taliban victory
March 19th 2003
until
May 1st 2003
Second War Against Iraq
___________
United Kingdom
Operation TELIC
___________
United States
Operation Iraqi Freedom
___________
United States
Operation Enduring Freedom
___________
Disarmament of Iraq by Australia
Operation Falconer
Afghanistan
Albania
Angola
Australia
Azerbaijan
Bulgaria
Colombia
Costa Rica
Czech Republic
Denmark
Dominican Republic
El Salvador
Eritrea
Estonia
Ethiopia
Georgia
Honduras
Hungary
Iceland
Italy
Japan
Kuwait
Latvia
Lithuania
Macedonia
Marshall Islands
Micronesia
Mongolia
Netherlands
Nicaragua
Palau
Panama
Philippines
Poland
Portugal
Romania
Rwanda
Singapore
Slovakia
Solomon Islands
South Korea
Spain
Turkey
Uganda
Ukraine
United Kingdom
United States
Uzbekistan
Iraq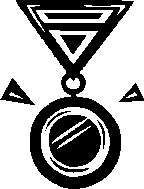 The 48 nations of the Allied Coalition against Saddam Hussein's regime. After this quick war against Iraq, the Allied presence in Iraq is not necessarily welcomed by the local people; on a daily basis, many allied soldiers are hurt or killed by Iraqi people.